Welcome to ShifrinBooks.com Online Bookstore. Currently we feature a collection of books from author Dr. Joshua Shfrin. His books range from coffee table sports books to a specialized book to help anyone study and work better and even a thriller called Chasing Victory. His latest book, It's Not My Fault: 150 Hilarious Excuses Every Tennis Player Should Know is now available on pre-order now on Amazon and is a must read for any Tennis fan!
If you are or anyone you know is a Baseball fan then you will want to be sure to check out Dingers, the latest baseball book from Dr. Joshua Shifrin. Dr. Shifrin has written several books covering the years of Golf, From the Links: Golf's Most Memorable Moments, Tennis, 101 Incredible Moments in Tennis, and now Baseball!
In addition to these great books Dr. Shifrin has also written a great study skills book called Study Skills 365. Study Skills 365 gives daily tips on how students can study better and improve their grades without the stress associated with most study programs. Study Skills 365 can also help adults get more organized and be more productive, this is a great book for all ages! And Study Skills 365 is also available on Kindle for just .99!
For those looking for something more, be sure to check out Chasing Victory, a thriller about a young man with a learning disability and the Doctor who wants to help him.
All of Dr. Joshua Shifrin's books are available from multiple vendors including Amazon, Barnes & Noble and several others which you can choose from below or on the main details page for the book. 101 Incredible Moments in Tennisis also available on Amazon.co.uk.
Dr. Joshua Shifrin – Author
Dr. Joshua Shifrin received his Bachelor of Arts degree in psychology from Clark University in Worcerster, Massachusetts. Dr. Shifrin then attended Northeastern University in Boston, Massachusetts where he earned his Masters of Science in educational psychology and his Certificate of Advanced Graduate Study in school psychology.
After working for approximately five years as a licensed school psychologist, Dr. Shifrin continued his studies at Florida State University where he earned his PhD in the American Psychological Association (APA) Accredited combined school psychology and counseling psychology program. Dr. Shifrin completed his APA accredited internship at the Andrus Children's Center in Yonkers, NY.
Dr. Shifrin is a licensed psychologist in New Jersey and New York, as well as a Nationally Certified School Psychologist and a Diplomate of the American Board of School Neuropsychology. Dr. Shifrin previously worked as a college professor and currently specializes in conducting pediatric neuropsychological evaluations.
Dr. Shifrin has always had a love for the written word and writes wherever, and whenever, he can find the time.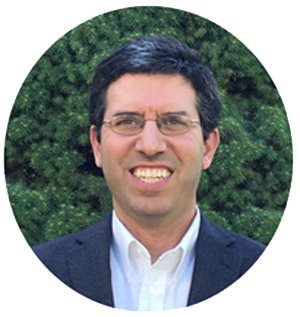 Dr. David Shifrin – Author
A former longtime Springfield obstetrician-gynecologist has found a new calling in life. Dr. David Shifrin, who worked at Baystate Ob-Gyn Group at Baystate Medical Center for about 30 years before his retirement to Boca Raton, Fla., has written a medical thriller focusing on infertility and abuses of medical technology called "The Hamlet Experiment."
Shifrin's novel delves into the sometimes controversial topic of using complex medical intervention in the science of conception. The novel centers around a desperate couple who turn to the dark side of reproductive technology in order to produce a biological heir.
Shifrin said while taking a short story writing course at the University of Massachusetts several years ago, he remembered meeting Patrick Steptoe, a British medical researcher involved with the first "test tube"/in-vitro fertilization baby. He said they talked about the "abuse" of the IVF baby, and what could be done with the technology.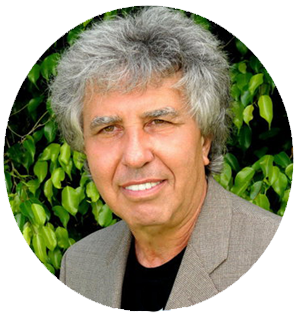 Thanks for visiting ShifrinBooks.com!